From past to present…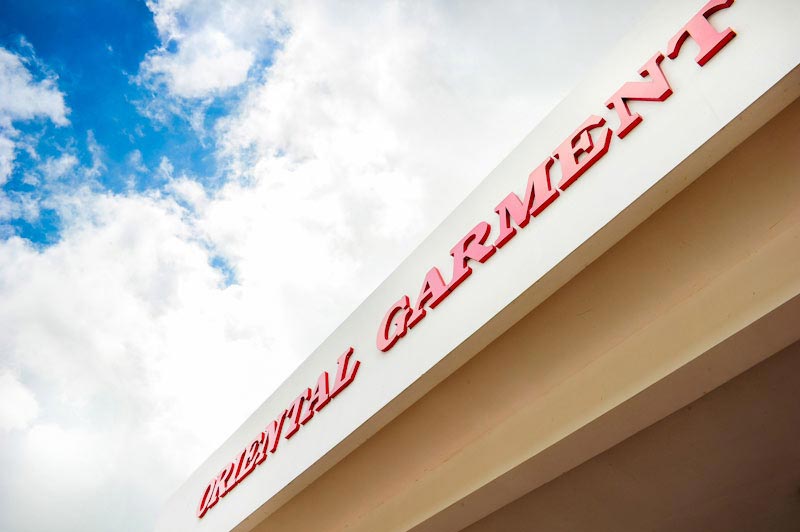 The Oriental Garment Co., Ltd was established by the late Mr. Somboon and Mrs. Saowarat Nimla-or in 1980. The company started a humble family garment-producing business with an initial registered capital of merely 0.4 million USD. With its founders possessing a remarkable business expertise and putting huge emphasis on delivering only the highest quality products to the market, Oriental Garment Co., Ltd has been steadily successful and has grown more than 10 times, boasting of a registered capital that has reached 4.5 million USD in 2009 and 6 million USD in 2011 respectively. In 2011, the company's garment export turnover reached over 6,000,000 units with more than 30 million USD corresponding incomes. At present, Oriental Garment Co., Ltd manufactures ready-made garment with an overall production capacity of around 500,000 units per month in 4 major manufacturing factories, hiring more than 3,500 employees.
Two Decades of success
For more than 2 decades, Oriental Garment Co., Ltd has been exporting high quality men's and women's outerwear. Each product is manufactured only from selected, high quality raw material and fabrics with great designs suited to all apparels for men, women and children as well. Major product lines include jackets, coats, overcoats and sportswear. With high quality manufacturing standards, the latest production technology, meticulous clothing designs and a great mutual relationship with foreign trading partners, Oriental Garment Co., Ltd. has been widely recognized as Thailand's leading large-scale manufacturer and exporter of garment products. In addition, the company has earned full  trust from various customers, being the authorized cloth manufacturing agent for some of the world's most renowned brands, particularly in the US and European countries.