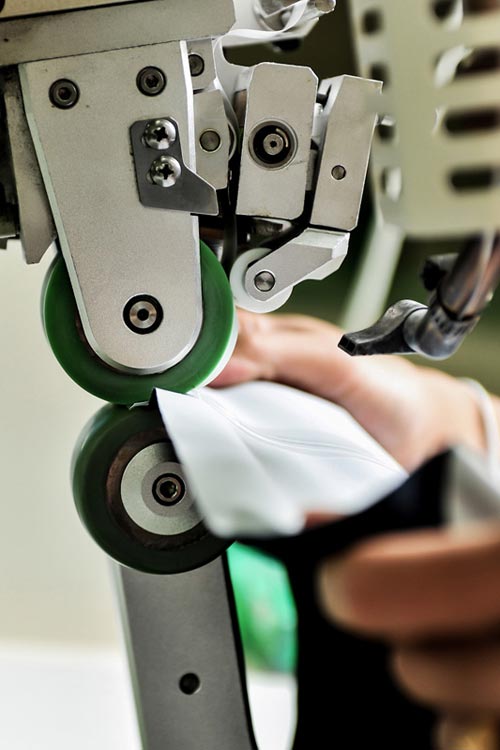 With a progressive vision, our experienced executive teams have enhanced service efficiency and modernized products through high technological enhancements to keep up with the dynamic garment industry. Oriental Garment Co.,Ltd. utilizes new machineries and equipments for all production processes, including a software computerized system,  Cloth Spreading Machine , Gerber Cutter, Automatic Pocket Welting Machine, Heat Transfer Machine, Computer-controlled Cycle-Machine , Automatic Front Placket Machine , and Forming Elastic Machine. For accelerated design through true to live garment modeling, we use V-Stitcher program which is the realtime 3D solution for the apparel company. The computerized system is installed across all operational units in order to ensure that the products satisfy every customer's requirement and that our service promptly responds to customers' preferences.
All these aforementioned software, machinery and modern equipments are well-regarded as important components which guarantee that the company is able to manufacture high quality products that meet international standards and enhances customer satisfaction.
In addition, all members of the staff are certified to be  intensively well – trained, possessing ample experience in the garment industry together with a great expertise in proper and efficient use of technological advancements. Equipped with all of these impressive facets, it is no wonder that Oriental Garment Co., Ltd. has become the leading company in the garment industry for more than 20 years.