Gerber Cutter
Gerber's Knife Intelligence® senses deflection of the knife caused by cutting difficult materials or high-ply spreads and compensates for this deflection. This results in more accurately cut parts and makes it possible to nest parts closer together to achieve outstanding material utilization. Automated cutting enables us to cut more parts with less labor.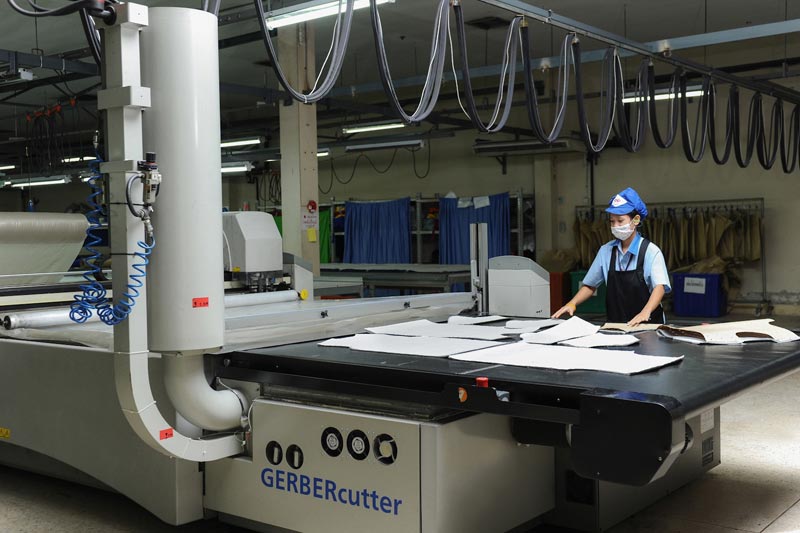 Automatic Pocket welting machine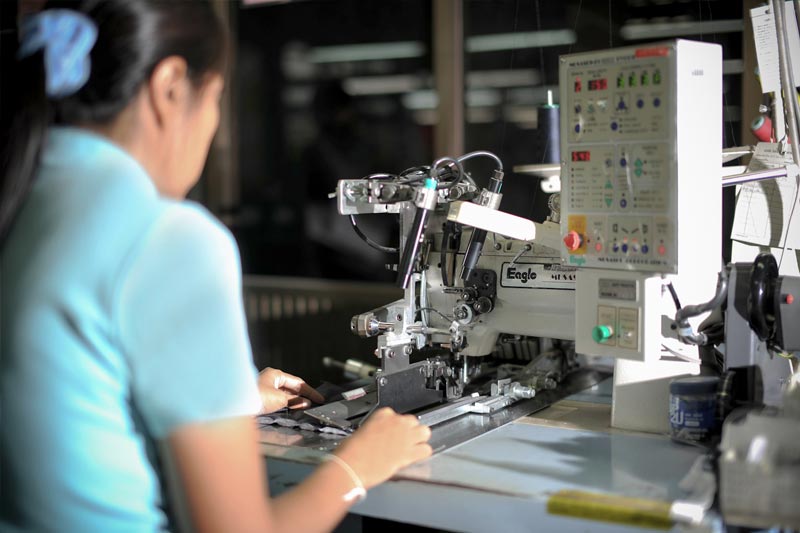 Heat transfer machine
With complete operating system to facilitate the producing process and make garments of high quality . Heat Transfer Machine can transfer the image paper onto the shirt and also pressing. The average productivity is 200~250 pieces per hour.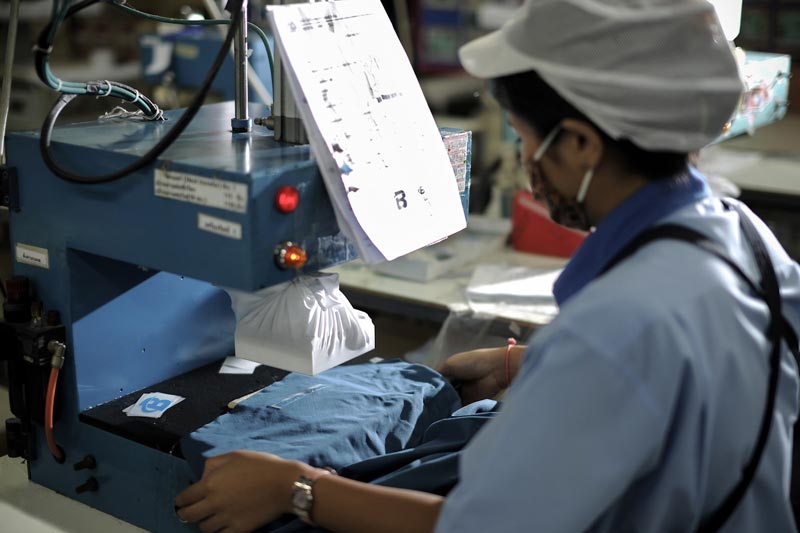 Computer-controlled Cycle-Machine
The machine flexibly copes decorative stitches of apparel products such as back pocket of jeans, attaching large-sized labels, emblems, name labels and etc.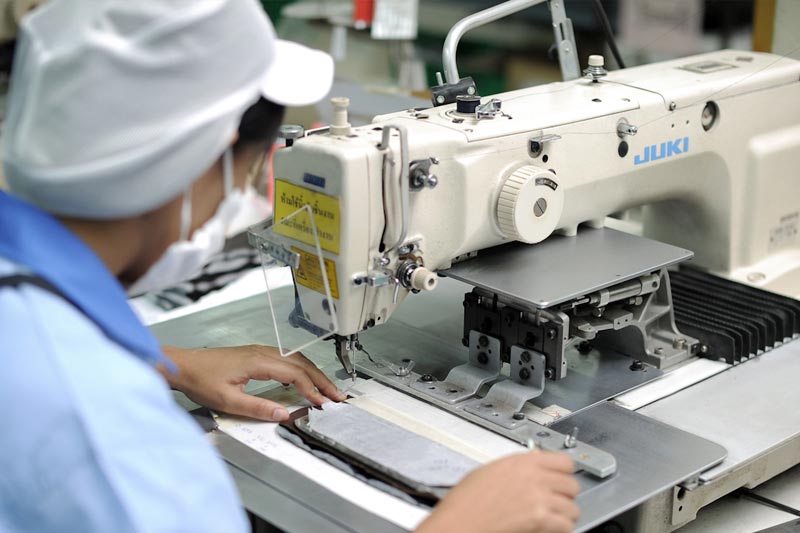 Automatic Front Placket Machine
This machine is used to make Center Placket for Men   or Women.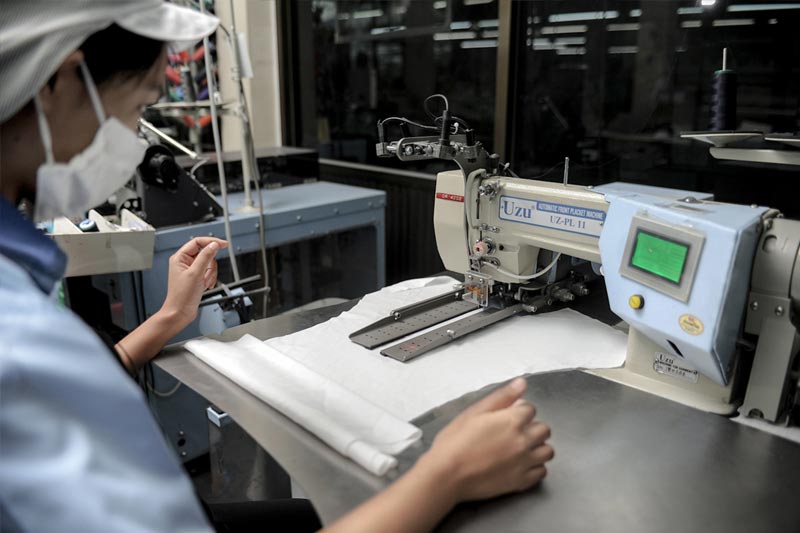 Forming Elastic Machine
Universal standard for forming elastic rings, using materials such as elastic cords, woven materials, lace materials, and strings.